Credit Card Issuers NEWS
Most Recent Credit Card Issuers News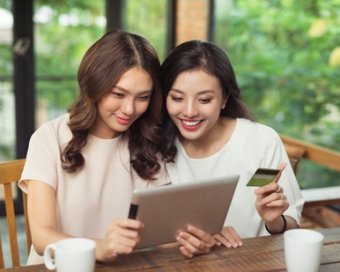 Other Credit Card Issuers News

Wednesday, June 22nd, 2016
More and more people are finding out something that used to be difficult to find out—at least for free. Credit scores used to be top-secret and hard to get your hands on, unless ...

Wednesday, January 20th, 2016
Imagine carrying just one credit card with you and earning rewards that you can trade in for free vacations. WorldVentures DreamTrips is teaming up with Nxt-ID to do just that.

Saturday, November 28th, 2015
Good news for U.S. Bank customers: the company has a new online tool to help consumers make savvier choices about personal finances.

Thursday, June 11th, 2015
Discover is going to allow their cardholders to make contactless payments at participating merchants through Apple Pay beginning this fall.

Tuesday, May 5th, 2015
Capital One and Uber have joined to give the Capital One cardholders new ways to save.

Friday, April 10th, 2015
Many Americans know and understand the importance of having good credit score, and in many cases, they've learned it from their own experience.

Wednesday, November 19th, 2014
Barclaycard and Apple introduced a new co-branded credit card – the Barclaycard Apple Rewards Visa credit card. This new card comes with a revised rewards system, financing deals, ...
Friday, August 8th, 2014
When standing at a point of sale, how often have you been told: "This card's been denied. Do you have another form of payment?"

Monday, June 16th, 2014
Capital One is piloting a new first of its kind service that helps its consumers identify unnoticed or potentially unwanted charges. Second Look℠ is more than traditional fraud ...

Friday, June 6th, 2014
Sam's Club is going to offer its consumers a credit card with a microchip to prevent fraud. It is the first major American retailer to switch to a more secure payment card ...

Click the Compare link to compare the checked cards side-by-side at the comparison table.