Secured Credit Cards NEWS
Most Recent Secured Credit Card News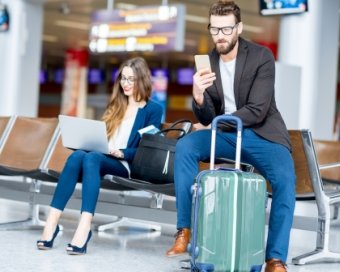 Other Secured Credit Card News

Sunday, September 6th, 2015
If you have a secured credit card, chances are you've had trouble with credit in the past.

Wednesday, May 27th, 2015
Many of us start building their credit histories with the help of a secured credit card.

Friday, April 18th, 2014
Secured credit cards can be your second chance or first credit opportunity. Don't disregard them when looking for a credit card to improve or build your credit.

Sunday, June 24th, 2012
Low interest rates are useless to the millions of consumers with less-than-outstanding credit scores. They end up paying a high premium when applying for credit cards. This ...

Saturday, October 29th, 2011
It pays to be rich sometimes. That happens to be MasterCard`s new marketing strategy. In an effort to strengthen their brand, the credit card issuer has begun highlighting ...

Thursday, August 18th, 2011
Struggling with the bad credit that caught up with you during the recession? The time to worry about how to overcome this problem seems to be over. The recovery of the economy is ...

Wednesday, June 1st, 2011
Secured credit cards are a great option for college going children who do not have a credit history to their backing to avail unsecured credit cards. The CARD Act of 2009 has ...
Tuesday, February 15th, 2011
One of the biggest problems faced by people with no credit history is obtaining an unsecured credit card at favorable rates. Banks and other financial institutions are not willing ...
Wednesday, December 22nd, 2010
There are a lot of people who have seen financial hardships in recent times. Such people would have seen their credit scores drop and also their credit history turning bad. But ...
Sunday, October 10th, 2010
Small businesses are the first casualties of a damaged credit history and find it impossible to get a business credit card that is unsecured. Most often small businesses use ...

Check off the cards you want to compare. Then click the Compare link to go to the comparison table.