Secured Credit Card FAQs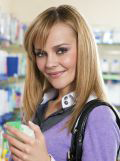 Do you have a million questions jumbled up in your mind regarding credit cards and the credit card application process? Don't worry, you are not alone! Our site has been designed to be simple to use and navigate in order to eliminate any potential hassles and frustrations surrounding the credit card application process. Our experts have already taken it upon themselves to thoroughly analyze and evaluate all of the popular credit card available on the market today and have laid them out in an easy-to-understand format, touting the best features of each.
Thank you!
Your question has been successfully sent!
You can apply for a secured credit card. You will need to put down a security deposit to get this card. A minimum security deposit is around $200 and it gets you the equal line of credit. Secured cards work like general credit cards and can be used everywhere they are accepted. For example, you […]
Continue »
In order to get your deposit back you need to close your credit card account and pay your card balance in full. After you paid your card off, contact the credit card issuer to request a refund of your security deposit.
Continue »
A secured card may be a great option though for getting a credit card and rebuilding your credit as secured cards are usually reported to the credit bureaus – Experian, TransUnion or Equifax. The credit limit on a secured credit card is established by the security deposit an applicant pays. Your initial deposit is usually […]
Continue »
Secured cards require an upfront security deposit to be paid. The credit limit on a secured credit card will be equal to the deposit you pay. The deposit is usually fully refundable. The issuers of secured credit cards can report them to credit bureaus as unsecured credit accounts. The unsecured credit cards do not require […]
Continue »
Yes. The OpenSky secured Visa card is reported to the three major credit bureaus monthly. As this card is secured it requires a deposit to act as collateral on your credit card account. To build your credit make sure you make your monthly credit card payments on time. Skipped or missed credit card payments are […]
Continue »
Currently the OpenSky secured credit card cannot be updated to an unsecured account. Capital Bank does not offer unsecured credit cards for consumers. You can keep your secured card as an oldest credit account to continue building a good credit history. If your credit is high enough you can apply to the unsecured credit cards […]
Continue »
If you haven't had a chance to establish your credit, a secured credit card is a good option to do so. And Skypass secured card is not an exception. Like any other secured credit card, this card is designed for someone with no credit or bad credit history. The card requires a security deposit, and […]
Continue »

Check off the cards you want to compare. Then click the Compare link to go to the comparison table.

Credit Card FAQ Categories