Issuing
Country
United States
Credit
Recommended
Bad/No
No credit check to apply. Zero credit risk to apply!
CARD DETAILS
Limited Time Offer: $51 funding voucher applied for all new accounts. Get a $200 credit line for $149. Click "APPLY NOW" to see additional terms and conditions.
No credit check to apply. Zero credit risk to apply!
Looking to build or rebuild your credit? 2/3 of cardholders receive a 48+ point improvement after making 3 on-time payments
Extend your $200 credit line by getting considered for an unsecured credit line increase after 6 months - no additional deposit required!
Get free monthly access to your FICO score in our mobile application
Build your credit history across 3 major credit reporting agencies: Experian, Equifax, and Transunion
Add to your mobile wallet and make purchases using Apple Pay, Samsung Pay and Google Pay
Fund your card with a low $200 refundable security deposit to get a $200 credit line
Apply in less than 5 minutes with our mobile first application
Choose the due date that fits your schedule with flexible payment dates
Fund your security deposit over 60 days with the option to make partial payments
Join over 1.2 million cardholders who've used OpenSky to build their credit
+ Pros
No credit check to apply.
Possibility to get credit line increase and card upgrade after as few as 6 months.
Monthly reporting to all 3 credit bureaus.
- Cons
Security deposit is required.
Application Processing
Fee
See Terms
SEE OTHER RECOMMENDED OFFERS
No Annual Fees or Interest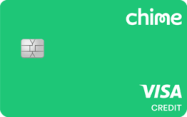 No Credit Check