Best Credit Card FAQs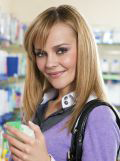 Do you have a million questions jumbled up in your mind regarding credit cards and the credit card application process? Don't worry, you are not alone! Our site has been designed to be simple to use and navigate in order to eliminate any potential hassles and frustrations surrounding the credit card application process. Our experts have already taken it upon themselves to thoroughly analyze and evaluate all of the popular credit card available on the market today and have laid them out in an easy-to-understand format, touting the best features of each.
Thank you!
Your question has been successfully sent!
A credit card with 0% intro APR, rewards program and 0% annual fee would be a good option for you. For example, the Discover it® Cash Back credit card has all those benefits. First of all, you will have 0% intro APR for 14 months. When this promo rate is over, an ongoing interest rate will apply. Second, […]
Continue »
If you fly Finnair often (at least two or three times a year) a Finnair Plus Mastercard may worth it because the card has travel benefits like lounge access and inflight savings. However, if you do not fly with Southwest often, we recommend you consider travel credit cards and without an annual fee. For example, […]
Continue »
In general, a card with an annual percentage rate, or APR, above ten percent will not be considered a low-interest credit card. If you're looking for a card that offers a good APR, you'll want to stay away from store credit cards and focus your search on cards that are issued by larger networks, such […]
Continue »
Yes, in fact there are actually several credit cards that we recommend. There are many cards available in today's market that allow you to collect about 1-2% cash back on all the purchases you make. Although it's easy enough to apply for one of those cards, you would probably be more interested in applying for […]
Continue »
When it comes to the credit cards that are offered by banks and credit unions, you will notice that the cards are in fact, very similar. Both kinds of cards are commonly affiliated with major payment networks, which mean you can use them at a wide range of places. In addition to this, both kinds […]
Continue »
Take a look at a credit card that has a Visa, Mastercard or a Discover logo on it. Most general credit cards from major banks have one of these logos. Think whether you want a credit card with rewards or a card without an annual fee and with low interest. Depending on your credit score, […]
Continue »
A chip card, also called a smart card, is a credit or debit card with a computer chip embedded in the face of the card. Most of the chip cards issued by the banks still have magnetic stripes. This is done to improve payment security, making it more difficult for fraudsters to successfully counterfeit cards.
Continue »

Check off the cards you want to compare. Then click the Compare link to go to the comparison table.
Credit Card FAQ Categories