Bank
Genesis FS Card Services
Issuing
Country
United States
Credit
Recommended
Fair / Good
Easy pre-qualification process with fast response
CARD DETAILS
Easy pre-qualification process with fast response
Less than perfect credit is okay
Online servicing available 24/7 at no additional cost
Unsecured credit card, no security deposit required
Account history is reported to the three major credit bureaus in the U.S.
+ Pros
No security deposit.
Mastercard Platinum card benefits.
Reports to all three major credit bureaus.
- Cons
$5 or 5% of the amount of each transaction, whichever is greater (not to exceed $100)
Application Processing
Fee
See terms
SEE OTHER RECOMMENDED OFFERS
Loans up to $40,000
Fast Response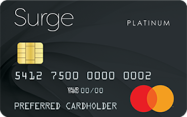 All Credit Types