Card
Network
WebBank/Gettington
Issuing
Country
United States
Card
Type
Unsecured Store Card
Credit
Recommended
Fair / Good
Use exclusively at Gettington Outlet (Gettington.com).
CARD DETAILS
Gettington Credit Account (issued by WebBank)
Gettington offers thousands of name brand products and convenient credit.
Gettington Credit Account features a low APR, no annual fees**, no hidden fees** and the ability to pay your way:
FAST Option: Use this when you want to pay off purchases faster. Make 4 Monthly Payments and you'll be paid in full.
EASY Option: Use this when you need more flexibility. Spread out the cost of your purchase over 24 Monthly Payments or less - much faster than a typical credit card payback!
+ Pros
Low interest rate.
No membership fees**.
No annual fees**.
- Cons
Can be used at gettington.com only.
Activation Processing
Fee
See Terms
SEE OTHER RECOMMENDED OFFERS
Cash Back Rewards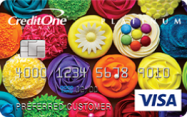 Fast Response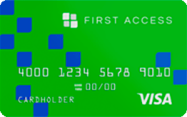 No Credit Check