Looking for Instant Response Prepaid and Credit Card Offers?
advertiser disclosure
BestCreditOffers.com is an independent, advertising-supported website which receives compensation from the credit card issuers and companies whose offers appear on the site. Compensation may impact how and where products appear on our site, including, for example, the order in which they may appear on the site pages. BestCreditOffers.com does not review or list all available financial or credit offers.
Need a credit card now? Then scroll down to apply online for a credit card and get an instant response! Some of the products on this page do not offer instant approval, but a response will be provided within 60 seconds. Our team has compiled a list of best credit offers with instant decision application process. For fast results, we recommend to choose a credit card in this section and fill out a secure application online; which is actually safer and faster than applying for a credit card by mail! If you are instantly approved, you will receive your new credit card within several days. It´s that easy!

BEST for FAIR CREDIT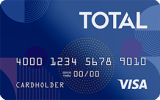 Check off the cards you want to compare. Then click the Compare link to go to the comparison table.
Checking Account Required
Fast and easy application process; response provided in seconds
A genuine VISA card accepted by merchants nationwide across the USA and online
BEST for BAD CREDIT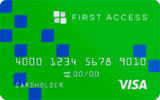 Check off the cards you want to compare. Then click the Compare link to go to the comparison table.
Reporting monthly to all three major credit reporting agencies
Perfect credit not required for approval; we may approve you when others won´t
Get a result in as little as 60 seconds upon completion of the online application
Other Instant Decision Cards:

Get Your CARD MATCH
Check if you're pre-qualified for credit cards
It takes less than 1 minute
Will Not Affect Your Credit Score
This service finds the credit cards which suit your situation best. However, only card issuers decide whether you'll be approved or not for a credit card.
The Trouble with Instant Decision Cards
The mistake is easy enough to make, but the difference is significant. Instant decision credit cards vary from instant approval cards in that unbeknownst to you the credit card company sometimes conducts a credit check. This can affect your ability to get approved and delay the time it takes to get your card if you are in fact approved.

The process of applying for a credit card can be tedious and lengthy, so the appeal of an instant anything credit card is understandable. Furthermore, getting an instant decision on a credit card application means not having to schedule meetings with bankers or credit card representatives. Particularly if you need a card right away, for say a trip or unexpected expense, this is a good option to know whether or not you have been approved rather than having to check the mailbox everyday for that piece of plastic. As we know, numerous credit checks can negatively impact your credit score, so avoid applying for several instant decision credit cards at the same time. There are very few people who meet the extremely high requirements for instant approval of a credit card, so do not be dissuaded if your instant decision does not translate into an instant yes.

Try to improve your chances of approval by applying for a credit card that is geared toward your rating bracket. And if you are truly in need of an immediate card, be sure to apply for an instant approval rather than an instant response card. Either way, be sure to read both the big and the fine print.

Applying online for an instant decision credit card is a great way to safely and quickly get a response; however, instant response does not mean instant approval.



More News >>