Why should you go in for secured credit cards?
Answered on Monday, October 4th, 2010 by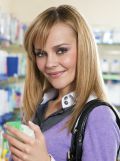 Amy Miller
You might have heard about secured credit cards, but if you haven`t heard about it, don`t panic. This is an option that is given by a limited number of banks across the country. The trend seems to be shifting away from this option, mainly because financial institutions don`t consider it to be a particularly lucrative option anymore. So then, before delving into why you need one, it makes sense to know what it is all about. The secured card option is for those individuals that want to get credit cards but are unable to do so due to a recent credit record.
Hence, for the creditors to provide any card there is a need to collect some sort of collateral from the individual. The credit card will then be issued based on the provided collateral. In many instances, this collateral will be any value between $300 and $500. Subsequently, the individual can make use of the card only for these particular amounts. The rate of interest will generally be lower, but payments will most likely need to be done within a shorter period of time. This is because creditors want to minimize the risks associated with these cards.
Now, as one might imagine, secured credit cards do have a number of disadvantages. Top of the list would be the paltry amount that you are allowed to spend using this particular credit card. Hence, if you want to increase your limits, the only other option would be to go in for an unsecured credit card. This too, can be quite problematic mainly because the cards are only for those with a decent credit history to offer. Additionally, these secured credit cards are quite strict in terms of repayments. Hence, if you are unable to make the payments on time, then this is definitely not the card that you would want to consider.
The other disadvantage with secured credit cards is that not all companies will offer them. Consequently, the people that do want these cards should carefully look around and seek out the banks that do offer them. Even with this, there might be certain situations when the banks might screen individuals and decide on who could qualify for the cards. The acceptance rate is quite low, in order to restrict the people from misusing these cards. Therefore, unless you feel the unsecured credit cards are not worth going in for, you ought to think twice before opting in for such a credit card. It can severely restrict your ability to spend money.
Other Popular Secured Credit Card FAQs
If you haven't had a chance to establish your credit, a secured credit card is a good option to do so. And Skypass secured card is not an exception. Like any other secured credit card, this card is designed for someone with no credit or bad credit history. The card requires a security deposit, and […]
Continue »
Before you start choosing a credit card, we would recommend you to check your credit reports first. Make sure you do not have errors on your credit reports and all personal information is up to date. Then you can apply for a credit card. Since it is your first credit card, you have two options […]
Continue »

Check off the cards you want to compare. Then click the Compare link to go to the comparison table.

Credit Card FAQ Categories