Mastercard Credit Card FAQs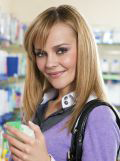 Do you have a million questions jumbled up in your mind regarding credit cards and the credit card application process? Don't worry, you are not alone! Our site has been designed to be simple to use and navigate in order to eliminate any potential hassles and frustrations surrounding the credit card application process. Our experts have already taken it upon themselves to thoroughly analyze and evaluate all of the popular credit card available on the market today and have laid them out in an easy-to-understand format, touting the best features of each.
Thank you!
Your question has been successfully sent!
Today, there are a number of different credit card options for you to pick out from. However, you need to know about all your options and factor in different attributes before you can decide about which particular option you would want to opt for. Remember that when it comes to credit cards, it is important […]
Continue »
The Label World Mastercard or World Elite Mastercard means you have access to more benefits and services and a wider acceptance worldwide. World Mastercard cards offer exceptional travel benefits like Mastercard 24/7 concierge service, unlimited free two-day shipping when shopping with ShopRunner, free identity theft protection and Mastercard luxury hotels & resorts. In addition to […]
Continue »
If you are looking for a way to increase limit on your existing credit card, you should contact your issuing company and request a credit limit increase, they will guide you through the entire process, conditions will depend on bank's policy and your cardholder agreement. If offered by the bank increase is not what you […]
Continue »
Yes, a Sam's MasterCard credit card can be used anywhere that accepts MasterCard as a method of payment. It's understandable that there would be some confusion about this, because some store credit cards don't allow people to use them outside of the retailer that issues them. And there is a Sam's card issued by Synchrony […]
Continue »
Both cards, the Citi AAdvantage Platinum card and the Aviator Red Mastercard card, offer benefits on American Airlines and have quite similar benefits and terms. You may make your decision based on the cards fees and interest rates, and keep the cheapest card. However, if you pay off the card balance in full each month, […]
Continue »
Aviator credit cards, that are offered by Barclays, replaced US Airways Mastercard accounts. This happened after the merger of two carriers – American Airlines and US Airways. All existing US Airways credit card cardholders were upgraded to the AAdvantage Aviator credit cards. Citi AAdvantage cards and Aviator cards are quite similar in terms and benefits […]
Continue »
You can choose any balance transfer credit card to transfer the balance from your existing Citi card. The only condition is, you should not choose a Citi card as balance transfer between cards that are issued by one bank are not allowed. If you want to stay with Citi, you can try downgrading your card […]
Continue »

Check off the cards you want to compare. Then click the Compare link to go to the comparison table.
Credit Card FAQ Categories