Low Rate Card Offers FAQs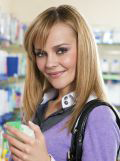 Do you have a million questions jumbled up in your mind regarding credit cards and the credit card application process? Don't worry, you are not alone! Our site has been designed to be simple to use and navigate in order to eliminate any potential hassles and frustrations surrounding the credit card application process. Our experts have already taken it upon themselves to thoroughly analyze and evaluate all of the popular credit card available on the market today and have laid them out in an easy-to-understand format, touting the best features of each.
Thank you!
Your question has been successfully sent!
Yes, the Pilot RV card is not a credit card. It is a charge card, that means that you have to pay off the balance each month anyway. If you don't do it, you'll face high fees and may lose the card. You get a credit limit each month, so you can make purchases for this amount and then pay off. If you are diligent with your payments, then this card is ok for you, but if you are not sure, then there's no reason to get the card.
Continue »
Torrid Card's APR on Purchases is about 26.24% with no intro period and Lane Bryant offers even higher regular APR – 28.24%. As both cards are not the best choice for regular shopping (high APR and rewards limited by particular stores) we advice you to get a general cash back credit card. You can find […]
Continue »
Co-branded credit cards almost never offer 0% APR on purchases for cardholders. Starbucks credit card is not an exception.
Continue »
Unfortunately, Express NEXT has no kind of special financing or low intro APR. The APR is high from the start, so try not to carry any balance on this card. Besides, for Express NEXT purchases it's not compulsory to acquire the co-branded card.
Continue »
Unfortunately, it is made clear by the Toys "R" Us rules that special financing purchases don't earn rewards. So, you can't have it both ways. Besides, Toys "R" Us special financing offer is basically deferred financing, meaning that if you don't pay off your debt by the end of the intro period, you'll have to pay all the interest for all the period and not only what is left.
Continue »
The Sinclair Green Card is a charge card. It means that it doesn't have any kind of APR, but you have to pay the balance in full every month. The rules are strict. Usually in such cases you pay off the balance within a short period after you get an invoice, and if not, you pay a high late fee and possibly lose the card. That leaves no room for any manoeuvres, and if you are not organized enough to pay every month, then a regular credit card is better for you.
Continue »
Unfortunately, no. AARP card is rather decent in terms of rewards and fees, but it lacks good APR offer.
Continue »

Check off the cards you want to compare. Then click the Compare link to go to the comparison table.

Credit Card FAQ Categories