Instant Credit Card Offers FAQs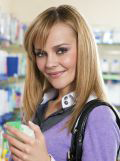 Do you have a million questions jumbled up in your mind regarding credit cards and the credit card application process? Don't worry, you are not alone! Our site has been designed to be simple to use and navigate in order to eliminate any potential hassles and frustrations surrounding the credit card application process. Our experts have already taken it upon themselves to thoroughly analyze and evaluate all of the popular credit card available on the market today and have laid them out in an easy-to-understand format, touting the best features of each.
Thank you!
Your question has been successfully sent!
In terms of credit cards banks and credit card companies decide instantly on whether you are approved or not based on your credit information. An instant approval credit card is a credit card with an instant response. You will know whether you are approved or not in a couple of minutes or faster. However, despite […]
Continue »
In general a credit card arrives within ten to fifteen days from the date of approval. So you have no reasons to worry about it as the time hasn't run out yet. Credit card companies usually inform of the estimated date of card arrival via approval letter, also they should give you a phone number […]
Continue »
As of today we offer instant decision credit cards aimed at bad credit. But you can browse through the credit cards targeting good to excellent credit and choose a card you like best. It can take up to 30 days to process your card application. If you are approved for the card of your choice, […]
Continue »
When you are approved instantly, generally it takes from three to seven business days for your credit card to arrive in the mail. Anyway, you can call your credit card company and ask them your questions.
Continue »
Instant approval credit cards are those credit cards which provide response to you almost immediately after you apply for a credit card unlike in most cases where applicants have to wait for quite some time to find out whether their request has been approved or not. However, one must note that instant approval credit cards […]
Continue »
After you fill out a credit card application form and submit it, you get an instant response, usually within 60 seconds. Upon approval you will need to wait for seven business days. Usually a phone number is provided by the issuing company in case you have any questions or want to check on the status […]
Continue »
It can take up to 30 days to process a credit card application. If you need to get your credit card really fast, or if some of your further decisions are based on knowing your application results really quickly, you can view Instant Decision Cards on our site. Just remember that instant response should not […]
Continue »

Check off the cards you want to compare. Then click the Compare link to go to the comparison table.
Credit Card FAQ Categories