My individual credit score is around 720+, and execellent early loan/credit card pay offs. I am just starting my own business (sole owner). I want to get a credit card for my business. But with me just starting, I can't write in any income for the business (or even a one year in business) on the applications. Is there any cards out there not pre-paid that I can apply for "just starting" a small business. Im lookiing at maybe a $3500.00 limit to start.
Answered on Tuesday, December 7th, 2010 by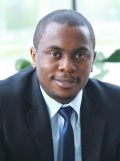 James Williams
Thank you for your question. It is really a good one. No doubt, using a business credit card for business related purchases is much better than using your personal credit card. First, it is convenient to have your personal and business activities and expenses distinguished from each other. Second, business credit cards offer you certain benefits that regular credit cards don't.
It's true that usually to get a business credit card you have to write in your business income for the prior year on your credit card application, but as a startup your previous income is zero. In your case of just starting your own business it is more likely that lenders will evaluate your business application based on your personal information, namely your personal household income and your individual credit score. And your personal credit score of around 720+, which is a good one, and your early loan/credit card pay offs will be of great help for you when applying for a business credit card.
There are lots of different business credit cards which come with different benefits and rewards programs to meet your particular business needs. So, it is quite useless for us to offer you a definite business credit card. But we can offer you the best business credit cards from the most reliable credit card companies displayed at our site. Choose among these business credit card offers and apply online. As for the credit limit you'd like to be granted with it also depends mainly on your income, credit history and, what is crucial, a lender itself. Not to mention other factors that influence a lender's decision on your possible credit limit. That is why it is very difficult to estimate your definite credit limit beforehand.
Other Popular Business Credit Card FAQs
You can try applying for a personal loan to fund your business. Use our card match tool to see which loans and credit cards you can apply. Note that you may need a bank account to apply for some credit offers, so make sure you have one.
Continue »
You can apply for a credit card in your own name and use it for organization purposes. So you will bear all the responsibility for credit and your credit score will be affected. If you decide to apply for a credit card, make sure you answer credit history requirements before submitting the application. If you […]
Continue »

Check off the cards you want to compare. Then click the Compare link to go to the comparison table.

Credit Card FAQ Categories