Issuing
Country
United States
Credit
Recommended
Excellent / Good
CARD DETAILS
Unlimited 1.5% cash back.
A charge card powered by the Visa network.
No fees of any kind.
Accepted at millions of retailers all over the world, with built-in fraud protections and benefits.
Unlimited physical and virtual cards, available instantly, accepted everywhere.
Control spending like never before with the ability to fine-tune each card's limits by amount, time, or category.
Ramp is the finance automation platform designed to save you time and money.
+ Pros
Unlimited cash back.
Insights to cut overall spend.
Partner rewards.
No personal credit checks or personal guarantees.
Live support anytime you need it.
- Cons
Individuals, sole proprietors, and other types of unregistered businesses are not accepted.
Rewards Program
Unlimited 1.5% cash back.
Rewards Bonus
No Rewards Bonus
Application Processing
Fee
None
SEE OTHER RECOMMENDED OFFERS
Loans up to $5M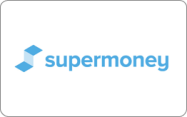 Low Down Payments