How are business credit cards helpful for owners of small businesses?
Answered on Sunday, October 3rd, 2010 by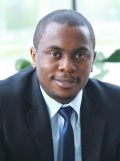 James Williams
Business credit cards are different from normal credit cards in that they have additional features and benefits that suit small businesses and in fact are helpful in quite a number of ways too. By using these business credit cards the right way, owners of small and medium sized businesses can make some savings and also manage the financial affairs better.
To start with the monthly expenditure report of the business credit cards is of great help to see what are the general patterns of expenditure and if it is possible to make savings in any area. This would also help to catch any wastage of resources. Another great benefit of the monthly expenditure report of the business credit cards is that it helps business owners spot patterns in money flow, identifying when more liquidity is required and when it is not required.
Some business credit card issuers even change the billing cycle to ensure that the liquidity is optimum at critical points of the month. Repayment options are also available so that a separate payment plan could be devised for a larger expenditure stretched over a period while the rest of the billing happens normally. This way the business owners wouldn`t grow anxious seeing a huge outstanding balance on their credit card every time they pay their bill, worrying about the accumulating interests. The business credit card will also ensure that there is less dependability on using cash thus reducing the risk to a large extent.
Business credit cards also come with various other tools to help the business owners to manage their finances more efficiently and effectively. Business credit cards also sometimes come with their add-ons which employers can give to their employees. The biggest benefit from this is that the employers get extra loyalty points as the expenditure on the add-on cards increases from the employees on a regular basis.
In the current scenario, when many card issuers are providing zero liability insurance and round the clock monitoring to prevent fraudulent activity, business credit cards are far safer than dealing in cash all the time. Not only do business cards reduce the potential risk that arises out of cash, it also brings accountability to the business. If you spend using business credit card, you will have records of every cent that has been spent and you can also reduce the paperwork and books and records that you will have to maintain otherwise.
Other Popular Business Credit Card FAQs
You can try applying for a personal loan to fund your business. Use our card match tool to see which loans and credit cards you can apply. Note that you may need a bank account to apply for some credit offers, so make sure you have one.
Continue »
You can apply for a credit card in your own name and use it for organization purposes. So you will bear all the responsibility for credit and your credit score will be affected. If you decide to apply for a credit card, make sure you answer credit history requirements before submitting the application. If you […]
Continue »

Check off the cards you want to compare. Then click the Compare link to go to the comparison table.

Credit Card FAQ Categories