Business Credit Card FAQs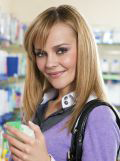 Do you have a million questions jumbled up in your mind regarding credit cards and the credit card application process? Don't worry, you are not alone! Our site has been designed to be simple to use and navigate in order to eliminate any potential hassles and frustrations surrounding the credit card application process. Our experts have already taken it upon themselves to thoroughly analyze and evaluate all of the popular credit card available on the market today and have laid them out in an easy-to-understand format, touting the best features of each.
Thank you!
Your question has been successfully sent!
To choose the best business credit card you should think about your goals – what do you want to get from your credit card? There are plenty of options you may choose from. Business credit cards may help you earn rewards – cash back or travel rewards, may give you high credit limit and allows to save money with 0% APR.
Continue »
If you want to get a business credit card, first of all, look up your credit score. Business credit card issuers will consider your personal and business credit score (if you already have it). Secondly, be prepared to perform information about your company, including revenue. You may need to provide SSN, legal business name, business address, type of business, tax identification number and other information.
Continue »
Business credit cards are different from normal credit cards in that they have additional features and benefits that suit small businesses and in fact are helpful in quite a number of ways too. By using these business credit cards the right way, owners of small and medium sized businesses can make some savings and also […]
Continue »
You can try applying for a personal loan to fund your business. Use our card match tool to see which loans and credit cards you can apply. Note that you may need a bank account to apply for some credit offers, so make sure you have one.
Continue »
You can apply for a credit card in your own name and use it for organization purposes. So you will bear all the responsibility for credit and your credit score will be affected. If you decide to apply for a credit card, make sure you answer credit history requirements before submitting the application. If you […]
Continue »
It is possible to get multiple business credit cards, with different numbers, for separate businesses (even if non-profit) that can be managed under one account. Although the credit card company will open the business credit card under your business name, and will request its Tax Id; you are required to submit yourSocial Security number for […]
Continue »
You are sure to find the right business credit card at BestCreditOffers.com. Just visit our business credit card page dedicated to credit cards specifically targeted at business owners and employees. Hope you'll find there the right credit card to suit your business purposes best. Since your startup may have limited or no credit experience, credit […]
Continue »

Check off the cards you want to compare. Then click the Compare link to go to the comparison table.
Credit Card FAQ Categories