Our non-profit wonders if there is a company that can issue multiple cards with different numbers, but all under one account. We are the Madras United Methodist Church who has an IRS #. Yet under the church we have 2 programs that each has received their own different IRS numbers. We need an efficient method of being able to continue to keep the funding separate. Is there any company that does this kind of thing? Of course we would not want to pay an annual fee if possible. We would pay off the bill(s) within the time period so as not to incur interest fees. Thanks!
Answered on Wednesday, December 14th, 2011 by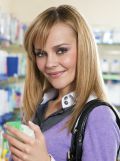 Amy Miller
It is possible to get multiple business credit cards, with different numbers, for separate businesses (even if non-profit) that can be managed under one account. Although the credit card company will open the business credit card under your business name, and will request its Tax Id; you are required to submit yourSocial Security number for review of your credit history. Your Social Security number will be used to pull your personal credit report and decision will be made based on your credit history whether to approve or disapprove your business for a credit card. Providing Social Security number also identifies you as a primary card holder with rights to manage all opened accounts.Keep in mind, if you prefer to manage your accounts online, many banks offer ability to link your separate business credit card accounts (personal ones as well) under a single user name, which makes it easier to manage them allat once. For better results, we recommend American Express, notorious for offering business credit cards specifically for small and large business, including not-for-profit corporations. Their rewards programs is worthy of your consideration for business related transactions.
Other Popular Business Credit Card FAQs
You can try applying for a personal loan to fund your business. Use our card match tool to see which loans and credit cards you can apply. Note that you may need a bank account to apply for some credit offers, so make sure you have one.
Continue »
You can apply for a credit card in your own name and use it for organization purposes. So you will bear all the responsibility for credit and your credit score will be affected. If you decide to apply for a credit card, make sure you answer credit history requirements before submitting the application. If you […]
Continue »

Check off the cards you want to compare. Then click the Compare link to go to the comparison table.

Credit Card FAQ Categories