Balance Transfer Card FAQs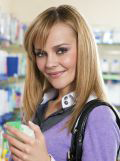 Do you have a million questions jumbled up in your mind regarding credit cards and the credit card application process? Don't worry, you are not alone! Our site has been designed to be simple to use and navigate in order to eliminate any potential hassles and frustrations surrounding the credit card application process. Our experts have already taken it upon themselves to thoroughly analyze and evaluate all of the popular credit card available on the market today and have laid them out in an easy-to-understand format, touting the best features of each.
Thank you!
Your question has been successfully sent!
A balance transfer is moving of your debt from one credit card (or cards) to a different card with a lower interest rate (usually 0% intro APR). When you are struggling to pay off your debts, the balance transfer can be of great help. The most popular type of balance transfers is a credit card […]
Continue »
Paying fees won't make anyone happy. Cards usually charge a fee of 3% for balance transfers, and if your overall balance is hefty, that might be quite considerable. However, if you do the math, you'll see what you are paying for. If the card of your choice has a 0% intro APR, you will save […]
Continue »
When you first face credit card issues, some phenomena can come as a bit of a shock. For example, balance transfers may seem unintelligible, but in fact they are quite easy to understand. You have a balance on card A and then you transfer it onto card B. Cards for balance transfers usually have low […]
Continue »
The best solution in such a case is to consolidate your debt on one card and to pay it off gradually but in one piece. You may use balance transfer cards for that. It works like that: you transfer your balance on to this card and then pay it off. Such cards often have low […]
Continue »
Unfortunately, you will not be able to do this. If you have a balance with, for example, Chase Bank, you won't be able to get a different credit card from Chase and transfer that balance for a zero-interest deal. But fortunately, there are many balance transfer offers to choose from, so chances are, you'll be […]
Continue »
If you're carrying a balance on a credit card that has a high interest rate, the best thing to do is apply for a balance transfer credit card with a zero-percent interest rate for a limited time. These cards, which give you a 0% APR for anywhere from six months to 21 months, are a […]
Continue »
When you're searching for a new credit card, it can be tricky to figure out which one is right for you. One thing you might want to do is decide which is your priority right now: a balance transfer card, or a card with great rewards. When you're transferring a balance, you'll want to refrain […]
Continue »

Check off the cards you want to compare. Then click the Compare link to go to the comparison table.

Credit Card FAQ Categories