Prepaid & Debit Card FAQs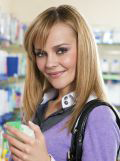 Do you have a million questions jumbled up in your mind regarding credit cards and the credit card application process? Don't worry, you are not alone! Our site has been designed to be simple to use and navigate in order to eliminate any potential hassles and frustrations surrounding the credit card application process. Our experts have already taken it upon themselves to thoroughly analyze and evaluate all of the popular credit card available on the market today and have laid them out in an easy-to-understand format, touting the best features of each.
Thank you!
Your question has been successfully sent!
ReadyCARDs are issued by Metabank and are prepaid cards. It means that you can use anywhere them debit cards are accepted, including ATMs. ReadyCARDs work similar to debit cards, except that they don't carry a credit line, you will not be charged interest, or late fees. You pay as you go by pre-paying the amount you wish to spend, plus additional usage fees.
Continue »
Pre-paid card can be great for this sort of thing. AccountNow® Prepaid Visa® Card has an one-time activation fee $4.95. This card comes with $0 monthly fee, but you should clarify further this information in the cardholder agreement on bank's site. When you choose prepaid card, pay attention of what fees are associated with the […]
Continue »
You should apply for the card yourself, and then open up a Family Account. You'll add your son to the account, and you can add funds to your own account, which you will then be able to transfer over to his card. He will be able to access whatever amounts of funds you put on […]
Continue »
No, AccountNow Visa card is a prepaid card. With a prepaid card your credit performance won't be reported to major credit bureaus. If you want to establish your credit history, consider applying for a credit card. Credit card issuers offer some credit cards for people with no credit or a limited credit history. You can […]
Continue »
A prepaid card is a payment card that you load with money before you can use it for purchases. Prepaid cards may look like credit cards, as they may have numbers, your name and Visa or MasterCard logo. But prepaid cards are different – you are not borrowing money, you are spending money you loaded onto the card in advance. Prepaid cards give you convenience of electronic payments.
Continue »
Metabank specializes on prepaid cards, so all the benefits of prepaid cards are there for you. Namely, no operations made with prepaid cards will affect your credit, so you may feel safe about your credit history. Prepaid cards won't make you spend more on purchases, because they don't have a credit line and you can […]
Continue »
Many people have become frustrated with the high fees banks charge for things like accidentally having an overdraft your account, failing to keep a minimum average balance in the account, doing wire transfers, paying bills, and ordering checks. Banks often waive the month fee if you do a bill payment and get a direct deposit […]
Continue »

Check off the cards you want to compare. Then click the Compare link to go to the comparison table.
Credit Card FAQ Categories