Issuing
Country
United States
Credit
Recommended
Limited / No Credit
Grow Credit allows customers to build credit by paying for their subscription services or cell phone bills; with time, customers build a strong repayment history and establish a better financial future
CARD DETAILS
Grow Credit is committed to helping the over 100 million Americans who have no or bad credit
0% interest and completely free with no security deposit required for qualifying customers*
Grow Credit allows customers to build credit by paying for their subscription services or cell phone bills; with time, customers build a strong repayment history and establish a better financial future
Grow Credit is committed to helping people who have been underserved or ignored by financial institutions
By using Grow Credit, customers are empowered to build a strong future for themselves and their families
Customers link their Grow MasterCard monthly subscriptions to the card and the amount is automatically deducted from their bank accounts every month and then reported to all three credit bureaus
*Here is information about our underwriting criteria, which is determined by recent banking activity rather than credit scores.
+ Pros
Credit history and credit score not required.
Soft credit check.
Reports to all three credit bureaus.
- Cons
Daily Cash Withdrawal
Limit
See terms
SEE OTHER RECOMMENDED OFFERS
No Hidden Fees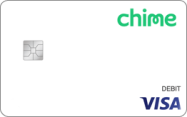 Great Cash Back!