Just need to contact someone with questions on transferring 3 cc onto one and which card would be the best to use. Thanks
Answered on Thursday, September 6th, 2012 by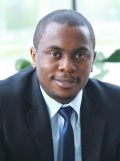 James Williams
We do not offer call service for the time being but you can always write us and ask your question.
Meanwhile, as you are interested in balance transfer offers, let me tell you some general aspects that may be useful to you. First and the most important is that you can apply for a balance transfer credit card only if you have good-to-excellent credit history. It means that your credit score should be somewhere in space from 700s to 800s. If you do not meet this requirement it's worth considering a different credit card.
The second thing you should know about is the amount of credit you are going to transfer. If you have outstanding balances on your credit cards, it is highly unlikely you will be able to move all this onto a single balance transfer credit card. However, if you transfer only a portion of it, this will be better than nothing and can be a big step towards lowering your overall debt.
Another thing to know when transferring balances is fee that may be charged by the issuer to complete the process. In general you will be asked to pay 3% – 5% of the transferring amount.
The decision to transfer balances from high rate credit cards to one offering a lower APR for several months or longer can appear a smart financial move. But as all important financial moves this requires calculation and discipline. Preliminary calculations you can do even right now. Use you our balance transfer calculator to know if it is worth transferring your balances.
This is only general information and if you want something to be clarified or have some particular questions, feel free to contact us.
Other Popular Balance Transfer Card FAQs
Paying fees won't make anyone happy. Cards usually charge a fee of 3% for balance transfers, and if your overall balance is hefty, that might be quite considerable. However, if you do the math, you'll see what you are paying for. If the card of your choice has a 0% intro APR, you will save […]
Continue »
When you first face credit card issues, some phenomena can come as a bit of a shock. For example, balance transfers may seem unintelligible, but in fact they are quite easy to understand. You have a balance on card A and then you transfer it onto card B. Cards for balance transfers usually have low […]
Continue »

Check off the cards you want to compare. Then click the Compare link to go to the comparison table.

Credit Card FAQ Categories