How to choose the best balance transfer cards?
Answered on Wednesday, October 13th, 2010 by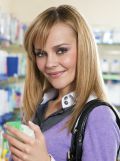 Amy Miller
Balance transfer process relieves people of high interest rates, which make it difficult to clear off debts. Usually, because of the high interest rates, the total outstanding balance keeps building up with every billing cycle, even if the credit card is not used for purchases. To avoid these interest rates, people often opt for balance transfer cards, which are offered at very low interest rates and sometimes, for 0% interest for a fixed time period. These cards help people clear off their debts fast, and work towards achieving a better credit score. Slow and careful comparison of cards available will help in making a better decision in choosing the right balance transfer card.
First thing to look for in a balance transfer card is the annual fee. Balance transfer cards can sometimes make up for the low interest rates by charging annual fees, which is why it is best to look for no annual fee cards. The next thing to compare is the rate of interest. The best balance transfer cards have 0% interest rates for long period of time. The normal interest free time period ranges from six to fifteen months, and a good card should offer 0% interest rate for at least a year.
If there are no cards available that gives a 0% interest, then the next best thing would be look for cards that offer the lowest interest rate without annual fee. After the cards are sorted out based on these two, the next step would be to know about the interest rates for new purchases. Often balance transfer cards charge very high interest rates for new purchases because the bill amount for every billing cycle goes to clear off the old outstanding balance. It is best to choose cards that offer lower interest rates for new purchases as well. Also, the interest rates after the introductory interest free period too comes into picture while choosing the card. Even after an interest free period, the card should offer a lower interest which serves the purpose of the balance transfer process. Transaction fee is another important factor to consider, before choosing the card. Usually the old credit card company and the new card issuer will charge a transaction fee for the process of balance transfer. Minimal processing fee makes the card ideal.
Careful consideration of all the factors mentioned above, and a methodical sorting of cards on the internet, will give the best balance transfer card deal.
Other Popular Balance Transfer Card FAQs
Unfortunately, you will not be able to do this. If you have a balance with, for example, Chase Bank, you won't be able to get a different credit card from Chase and transfer that balance for a zero-interest deal. But fortunately, there are many balance transfer offers to choose from, so chances are, you'll be […]
Continue »
If you're carrying a balance on a credit card that has a high interest rate, the best thing to do is apply for a balance transfer credit card with a zero-percent interest rate for a limited time. These cards, which give you a 0% APR for anywhere from six months to 21 months, are a […]
Continue »

Check off the cards you want to compare. Then click the Compare link to go to the comparison table.

Credit Card FAQ Categories