How should you choose the right balance transfer card?
Answered on Saturday, September 25th, 2010 by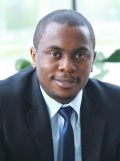 James Williams
There are a lot of promotions going on from many credit card companies competing with each other to attract customers to their credit cards. Balance transfer is one of the biggest incentives offered by many of the credit card issuers. However, it is not advisable to blindly go for a balance transfer without checking out the benefits. The first thing to check before going for a balance transfer is what the initial interest rate on the card is. There are many credit card which usually offer a 0% initial APR which is quite beneficial especially if you have an outstanding balance and you are unable to pay it off because of the constantly accumulating interest.
The next thing to check for is what the initial term is. Even if the initial APR is 0% it wouldn`t be of much use if the initial term is very short and less than 6 months. Another thing to check is if the initial term varies according to the credit rating of the customer, and if so what it is in your case.
In order to decide whether or not to go for a balance transfer you have to know what the initial rate and the initial term is. The next question to ask is what the final annual percentage on the card would be once the initial term is over. This is the rate that is going to stick with you eventually and hence it is quite imperative that it is not way too high. If that is not the case, you will soon find yourself paying high interests once again, undoing the initial benefits.
Another thing to find out before going for a balance transfer is about the credit limit of the card. If the credit limit of the card is very less, then your outstanding balance will reach the credit limit very easily which will affect your credit rating adversely. Hence, the credit limit on the new card should be high enough as well. You must also find out if there are any rewards being offered on the credit card. Almost all credit cards offer rewards such as cash back, discounts, flyer miles or loyalty points. Hence in your excitement to get a 0% balance transfer, you might miss out on the rewards which will be very helpful for making savings after some time. Hence the card you go for should be a good prospect even in the longer run.
Other Popular Balance Transfer Card FAQs
Paying fees won't make anyone happy. Cards usually charge a fee of 3% for balance transfers, and if your overall balance is hefty, that might be quite considerable. However, if you do the math, you'll see what you are paying for. If the card of your choice has a 0% intro APR, you will save […]
Continue »
When you first face credit card issues, some phenomena can come as a bit of a shock. For example, balance transfers may seem unintelligible, but in fact they are quite easy to understand. You have a balance on card A and then you transfer it onto card B. Cards for balance transfers usually have low […]
Continue »

Check off the cards you want to compare. Then click the Compare link to go to the comparison table.

Credit Card FAQ Categories