This offer is not available in New York or Wisconsin. See offers for your state
Bank
The Bank of Missouri
Issuing
Country
United States
Credit
Recommended
Bad/Fair
This offer is not available in New York or Wisconsin. See offers for your state
This offer is not available in New York or Wisconsin. See offers for your state
Reports monthly to all three major credit bureaus
CARD DETAILS
Checking Account Required
Fast and easy application process; response provided in seconds
A genuine Visa® card accepted by merchants nationwide across the USA and online
Manageable monthly payments
$300 credit limit (subject to available credit)
Reports monthly to all three major credit bureaus
Select your favorite card design from our gallery, for free!
+ Pros
Reports monthly to credit bureaus.
Card with instant response.
Accepted anywhere across U.S. and online.
- Cons
One-time program fee applies.
Application Processing
Fee
See Terms
SEE OTHER RECOMMENDED OFFERS
Fast Response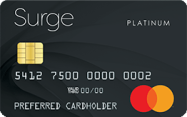 No Credit Check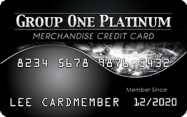 All Credit Types