This offer is not available in AR, CT, NY, SD, VI, VT, WD, WV. See offers for your state
Credit
Recommended
Any Credit Welcome
This offer is not available in AR, CT, NY, SD, VI, VT, WD, WV. See offers for your state
Personal Loans From $100 - $30,000
LOAN DETAILS
Personal Loans From $100 - $30,000
Submit your request using Tidal Lending and we will search our network to find you a loan provider in real time, no expired offers, no waiting.
Our service could connect you with a lender to get you your funds as soon as possible!
Your personal data is encrypted when using our service.
Min Income Required (per
month)
See terms
Checking Account or Savings Account
SEE OTHER RECOMMENDED OFFERS
Instant Decision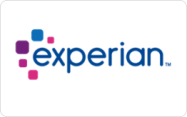 All Credit Types