This offer is not available in AR, CT, GA, NY, VT, WV. See offers for your state
Credit
Recommended
All Credit Types
This offer is not available in AR, CT, GA, NY, VT, WV. See offers for your state
Need Cash? Get up to $35,000
LOAN DETAILS
Need Cash? Get up to $35,000
Installment loans for you!
Personal Loans Online - All Credit Types Considered
Connect with a Lender who understands your Financial needs!
See cash in your account as soon as the next business day
Min Income Required (per
month)
$1,800
RedArrowLoans Review: Personal Loans of Up To $35,000
RedArrow Loans (former Fast 5k Loans) is a loan aggregator with an extensive network of authorized lenders. They specialize in short-term loans that are available almost in all 50 states (currently, there are no offers available to residents of AR, CT, GA, NY, VT, and WV).
RedArrowLoans is operated by Sincerely, LLC, a financial services company founded in 2014 and based in Boca Raton, FL.
RedArrowLoans Typical Loan Offers
Specific terms of your personal loan will vary depending on several factors, like your state of residence, the lender you choose to apply with, and your specific circumstances. Still, there are some standard personal loan terms. Thus, personal loans from RedArrowLoans range from 2 months to 6 years and you can choose to pay once or twice a month. Loan amounts can be anywhere from $500 and up to $35,000. The APR varies by lender but will ultimately depend on your credit score, repayment history, and other factors.
Would you like to know more? Read RedArrowLoans Review
SEE OTHER RECOMMENDED OFFERS
Instant Decision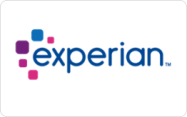 All Credit Types