Card
Network
Unique Card Services
Bank
Unique Card Services
Issuing
Country
United States
Card
Type
Unsecured Store Credit Card
Credit
Recommended
Bad/No
Use exclusively online at myuniqueoutlet.com
CARD DETAILS
Get up to $1,000 Credit Line with Guaranteed Approval*!
Designed for people with Bad or No Credit.
Our Online Store Features Products from All the Major Name Brands You Love and Trust!
0% Interest for Members!
+ Pros
High limit credit card for people with bad credit.
No interest fee on purchases.
The card is for exclusive use online at myuniqueoutlet.com.
- Cons
Monthly maintenance fee applies.
Activation Processing
Fee
$29.95
SEE OTHER RECOMMENDED OFFERS
Fast Response
Loans up to $2,500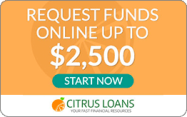 Build Credit