Issuing
Country
United States
Credit
Recommended
Poor/Limited/No Credit
1% Cash Back Rewards on payments
CARD DETAILS
1% Cash Back Rewards on payments
Choose your own credit line - $200 to $2000 – based on your security deposit
Build your credit score.1 Reports to all 3 credit bureaus
No minimum credit score required for approval!
1Cardholders who keep their balance low and pay their credit card bill on time every month typically do see an increase in their credit score.
+ Pros
Cash back rewards.
No minimum credit score required.
Reporting to all 3 major credit bureaus.
- Cons
Minimum security deposit is required.
Rewards Program
1% Cash Back Rewards on payments
Rewards Bonus
No Rewards Bonus
$10 or 3% of each Cash Advance, whichever is greater
Application Processing
Fee
N/A
3% of the transaction amount
SEE OTHER RECOMMENDED OFFERS
No Annual Fees or Interest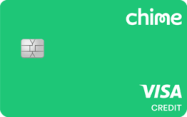 No Credit Check