Sears Credit Card Offers
Sears is one of the leading U.S. retailers. It is also a part of Shop Your Way social shopping where members can earn points and receive different benefits. One of the desired privileges that online consumers can get from Sears is a Sears credit card.

Sears credit cards make special financing offers available exclusively to you. You can save a lot on monthly sales or coupons. If you choose to apply for a Sears MasterCard card you will get MasterCard exclusive benefits in addition to your Sears perks.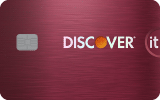 Shop via ShopDiscover and earn 5% Cashback Bonus on every purchase you make at Sears!
0% intro APR on Purchases and Balance Transfers for 14 Months.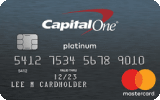 Start with No Annual Fee for the first year; $19 after that.
Get Access to a higher Credit Line after making your first 5 monthly payments on time.

You can sort items by clicking on the table header
How to compare card offers
1. Check the most attractive cards in the tables below
2. Click the "Compare" link below any card
3. Compare checked cards, select the best one and apply online.
Card Name

Intro APR Purch.
(Intro Period)

APR %

Annual Fee

Cash
Back
MAX.

Apply

See terms
Various Rates
See terms
See terms

Find card offers you may be eligible for without affecting your credit score.
Get matched to features you want like low intro rates, cash back or miles, and more.
See your card matches in less than 60 seconds.

0%
(until
November
2014)
22.9% (V)
$39

1.5% cash back
per $1

Earn unlimited 1.5% cash back on every purchase, every day.
No rotating categories and no sign ups needed to earn cash rewards.
Redeem the cash back you earn for any amount, any time.

n/a
17.90% -
23.90% (V)
$35-$75

Up to 1%

1% back on all gas purchases.
No limit to the gas rewards you can earn.
Rewards post to your account automatically each month.

n/a
24.99% (Variable)
$0

1 points
per $1

No annual fee.
Earn 2 points per $1 on gas, grocery, and utility purchases and 1 point per $1 everywhere else.
Use the points you earn like cash to pay for almost any purchases you´ve made.

n/a
24.90%
$0
See website

$25 off $100 for a limited time at Fingerhut - Use PROMO CODE: MAR25.
$50 off $200 for a limited time at Fingerhut - Use PROMO CODE: MAR50.
Affordable Monthly Payments.69

0%
(18 months)26
11.99% -
21.99%26 (Variable)
$026
See terms

Get 0% Intro APR on Balance Transfers and Purchases for 18 months. After that, the APR will be 11.99%-21.99% based upon your creditworthiness.26
There is a balance transfer fee of either $5 or 3% of the amount of each transfer.
Citi® Easy DealsSM Get what you want for less. Earn Citi Easy Deals Points for the purchases you make with your card. Redeem your points for great online deals on name-brand merchandise, gift cards and even local deals.

n/a
0.00%
See terms
See terms

Must have Active Debit Card or Credit Card to qualify.
$500 Credit Limit.
No Credit Check.

0%
(6 months)
10.99% -
22.99% Variable±
$0

Up to 5%

Fair. No annual fee. No overlimit fee. No foreign transaction fee. Pay up to midnight ET online or by phone on your due date without a fee. Plus, paying late won´t raise your APR.±
Generous. 5% cash back on up to $1,500 in Restaurant and Movie purchases from January through March 2014 with free and easy sign-up. And 1% cash back on all other purchases.±
Human. 100% U.S.-based customer service available any time.

Sears Cards for Shopping at Sears and Kmart
When you hear the name Sears, the name Kmart will most likely arise in your mind as well. Sears and Kmart are part of one giant retailer - Sears Holding Corporation. The retailer has retail stores in the U.S. and in Canada.

Sears credit card offers are good choice for those who want to save on their Sears shopping. The online shoppers may want to apply for a Sears credit card to get the access to special offers at Sears.

With Sears card you can also shop at Shop Your Way and boost your rewards significantly. You can earn points and redeem them saving your money.
The points earned at Shop Your Way can be redeemed as within the community as at Sears and Kmart.

Those who are used to shop at different places and do not want to be attached to one particular retailer, may think of getting a credit card issued by a major bank. Here Sears has something to offer as well. It offers a MasterCard credit card issued by Citi. The card is accepted everywhere MasterCard is accepted, but most benefits are true for Sears outlet stores only.

Those who want to get rewarded every time they swipe their credit card at restaurant, gas station or a local store, may want to apply for a general credit card with rewards program.
Look at the Discover it® credit card. The card can be used everywhere Discover is accepted and allows earning 1% cash back bonus on all purchases. Use ShopDiscover.com to earn 5% cash back on ...
Continue»
There are different reasons credit card issuers may deny your application. It may appear that you applied for a credit card which is not good for your credit history. Wait a month, then check your ...
Continue»
You will need good to excellent credit history to apply for a card with such long introductory period. Check your credit reports and credit scores before you apply. If your credit is good or ...
Continue»