Looking for Best Credit Card Offers For You?
advertiser disclosure
BestCreditOffers.com is an independent, advertising-supported website which receives compensation from the credit card issuers and companies whose offers appear on the site. Compensation may impact how and where products appear on our site, including, for example, the order in which they may appear on the site pages. BestCreditOffers.com does not review or list all available financial or credit offers.
It is not an easy process to find the credit card that will save you money and give you perks and rewards. It may take you several days to compare credit card offers; or you can use our credit card comparison tool! Narrow your search with personal preferences and get the best credit card offers that fit your needs.
Select Parameters to Find the Best Credit Cards for Your Needs:
Select Your Credit History:
Select Your State of Residence:
5% Earnings on your first $5,000 in purchases every year
0% intro APR on purchases until June 2016; 22.9% variable APR after that
0% Intro APR on Purchases and Balance Transfers for 15 months
Insider Prospective
In 1949, the very first ancestor of a modern credit card was born. Today, according to the Federal Reserve, 73% of American Families own a credit card, and 43% carry a credit card balance. Online credit card offers have increased tremendously in the past decade.
We are a team of personal finance experts who decided to embark on a monumental journey to compare credit cards, find the card offers that fit your needs, and help you with online credit card applications. We also analyze the industry and educate you - the consumer on how to save money and enhance user experience, when interacting with credit card offers. Research card offers at BestCreditOffers.com, find the savings, and apply for a credit card online.
Latest Credit Card News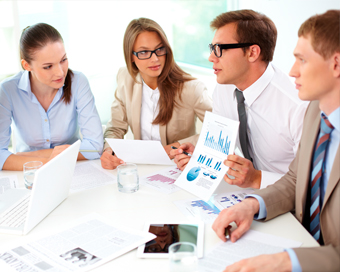 Barclaycard usually checks TransUnion credit report and your credit score should be from upper 600s to lower 700s to qualify. But note that this threshold is general and the issuer will ...
Average APR
on October 8, 2015
By Credit History
24.1%
23.8%
22.7%
18.65%
17.8%
By Features
Credit Cards by Banks
MetaBank
MetaBank, a U.S. financial services company, offers a wide range of banking products and services. The bank is involved in prepaid card industry. MetaBank prepaid cards are in great demand.
The Bancorp Bank
The Bancorp is one of the most-experienced issuers of branded prepaid cards. The bank is top issuer of Visa, MasterCard, Discover and UnionPay cards. The Bancorp prepaid cards are issued in the U.S and the EU.
BofI Federal Bank
BofI Federal Bank is a branchless bank based in California. Being a branchless bank allows BofI Bank to offer credit cards and prepaid cards at low rates and fees even to consumers with bad credit history.
Best Card Offers For You by Credit History
| | |
| --- | --- |
| Intro APR on Bal. Transf. | n/a |
| Intro APR on Purchases | 0% (12 months) |
| Regular APR | 11.9% - 19.9% (Variable) |
| Annual Fee | $0 |
5% Earnings on your first $5,000 in purchases every year
5% Earnings on your first $5,000 in purchases every year.
Unlimited 2% Earnings on every purchase after that.
Redeem Earnings toward the purchase or lease of a new Chevrolet, Buick, GMC or Cadillac vehicle.

Introducing Best Credit Offers For You
With our online card offers, you will be able to allow yourself many things! Our cards let you buy everything from supermarket stuff to cars, immovable property and run your own business. That's why we present business card offers, cards for students as well as for consumers with different types of credit history.
Besides, our site allows you to make a close comparison. Choose from low rate and good score variants, as well as those with 0% introductory rate, no annual fee, and striking rewards.
Choose the best variant that suits your needs. Our task is to make you aware of online card offers and bring you prompt service. We make it easy for you to apply online for an item best meeting your requirements and needs.
Just decide what goals you pursue. If you don't need means of spending, you may have an urge for moving your balance and lowering the rate. Otherwise, paying off debts is your problem. Whatever it could be, select a card for your basic needs.
After you get your credit card, keep your score on the level. Watch your report as any outdated or erroneous facts may ruin it.
To perk up your score, trim down balances to at least 30 percent. Be punctual with payments and don't let lenders inquire about your credit score too frequently.
We present the best cards online, and you are sure to find your card. Apply online right away!
The present web source provides you with special options and helps you to search for the best card based on your score rating and social status. So, the best ones online include alternatives for good, fair, bad or no credit history. You can also choose among secured and unsecured card deals.
If you make the right choice and apply online, you will manage your budget in the best way. For effective management of your money, consider the best solutions from the major US banks and card companies.
Presented here are such card offers covering those from Visa, MasterCard, American Express and Discover.
No matter what your credit score is, US companies provide you with the top offers depending on your social status. Thus, you can obtain cards for business and student matters, which are the best you can make use of. So, compare the ones available and apply online to get the card that fits your needs!