Credit Card Offers for BP Gas Stations

BP America is the second largest producer of oil and gas in the United States. BP also offers the way to buy its products at lower prices using gasoline cards. Depending on your preferences and life style you can choose a BP consumer credit card, BP business credit card, prepaid card or a gift card. If you prefer BP products to other brands, BP credit cards will give you flexibility, convenience and rewards.
But if you buy gas at various gas stations, consider a credit card which can be used at most gas stations. The cards below allow you to save on gas purchases, plus you can save on all your everyday purchases.
Best BP Credit Cards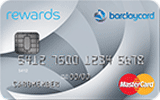 | | |
| --- | --- |
| Intro APR on Bal. Transf. | n/a |
| Intro APR on Purchases | n/a |
| Regular APR | 24.99% (Variable) |
| Annual Fee | $0 |
Earn
2
points per
$1
on gas, grocery, and utility purchases
Earn 2 points per $1 on gas, grocery, and utility purchases and 1 point per $1 everywhere else.
Use the points you earn like cash to pay for almost any purchases you´ve made.
No blackout date, no redemption fees, no limit on the points you can earn and no complicated set up.


Other Gasoline Card Offers
You can sort items by clicking on the table header
How to compare card offers
1. Check the most attractive cards in the tables below
2. Click the "Compare" link below any card
3. Compare checked cards, select the best one and apply online.
Card Name

Intro APR Bal.Tr.
(Intro Period)

Intro APR Purch.
(Intro Period)

Annual Fee

Rewards Max.

Apply

n/a
n/a
$35-$99

1%

Cash Back

1% back on all gas purchases.
No limit to the gas rewards you can earn.

0%
(12 billing
cycles)
0%
(12 billing
cycles)
$0

3%

Cash Back

You can earn 10% or more cash back on eligible online purchases through Upromise.
Start with a $50 cash back bonus after first use.
Earn 4% back at thousands of participating Upromise dining restaurants.

n/a
n/a
None

3

HHonors Points per $1

Earn 40,000 Hilton HHonors Bonus Points after spending $1,000 within 4 months of account opening.26
Earn 6 HHonors Bonus Points for each $1 spent at a participating hotel within the Hilton HHonors portfolio.26
Earn 3 HHonors Bonus Points for each $1 spent on purchases at supermarkets, drugstores and gas stations.26

0%
(12 months)26
0%
(12 months)26
$026

1%

Cash Back

Earn $100 cash back after $500 in purchases within the first 3 months of account opening.
Earn 5% cash back every quarter in must-have categories. Right now, on purchases at The Home Depot®, home furnishing and home and garden stores from 4/1/14 through 6/30/14.
Earn 1% cash back on all other purchases.

Calculate how much you
can save on gas
The most rewarding gas credit cards:
Latest Credit Card Rewards News
Earn Pump Rewards with BP Credit Cards
BP is a British multinational oil and gas company which operates in more than 80 countries. Its largest division is BP America.

BP offers business and consumer's gasoline credit cards. You can find a BP Visa® credit card issued by Chase Bank and a BP Card which can only be used at BP locations. BP cards come with Pump Rewards and allow you to save up to 25¢ on gas spendings.

BP has quite generous rewards program. You can earn rebates and use them instantly at participating BP stations.
Or you can redeem your cent rebates for a statement credit. With BP Card you can get a $3 statement credit for every 20¢ you earn in cents per gallon rebate. With BP Visa you get a $15 statement credit for every $1 you earn in cents per gallon rebate.

BP rewards credit cards are as great as general credit cards with rewards program, but only if you spend a lot on gas. If your gas spendings are moderate, a card which allows earning on all purchases, including gas purchases, may be a better choice for you.
March 18, 2014
You think you know all there is to know about credit card rewards. You pay attention to which categories offer extra cash back when the seasons change, you redeem your points for gift cards from your ...
October 10, 2013
A recent survey from JD Power and Associates showed that 41% of people don't completely understand their credit card's reward system. If you are one of them, keep reading. If your credit card ...