First PREMIER® Bank
First PREMIER® Bank, existing since 1929, has a broad customer base and good reputation across the US. This bank is one of the leading credit card issuers in the US, offering credit cards for those who have less than perfect credit. First PREMIER® Bank credit cards are a smart choice for people with less than perfect credit.
First PREMIER® credit cards may be able to help build, rebuild or re-establish your credit history if you make on-time payments with all of your creditors and keep account balances low relative to the credit limit.

BEST for FAIR/BAD CREDIT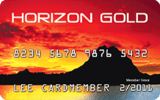 Check off the cards you want to compare. Then click the Compare link to go to the comparison table.
$500 Credit Limit. No Credit Check.
No Employment Check.
Must have Active Debit Card or Credit Card to qualify.
BEST for BAD/POOR CREDIT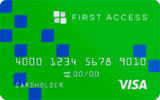 Click the Compare link to compare the checked cards side-by-side at the comparison table.
Reporting monthly to all three major credit reporting agencies
Perfect credit not required for approval; we may approve you when others won´t
Get a result in as little as 60 seconds upon completion of the online application

Get Your CARD MATCH
Check if you're pre-qualified for credit cards
It takes less than 1 minute
Will Not Affect Your Credit Score
This service finds the credit cards which suit your situation best. However, only card issuers decide whether you'll be approved or not for a credit card.
Looking for an alternative to First PREMIER® Bank Credit Card?
If you made financial mistakes in the past which crushed your credit score down, you still can rebuild your credit with the First PREMIER® Bank Credit Card. These credit cards were created for people with no or bad credit history and they are aimed to help you develop better credit habits.

The First Premier credit cards are instant response credit cards. First Premier Bank promises to give a response in 60 seconds after application submit. Also, bank states that your credit history will be reported to the major consumer reporting agencies. This means you are given a good chance to improve your credit.

However, you will need to put a lot of effort if you want to improve your credit. First of all, the First Premier Mastercard has a steep APR on purchases and cash advances – 36.0% percent. This is one of the highest interest rates among instant approval credit cards. So, you will need to pay off your balance every month if you want to avoid paying interest.

Other things you may not like in the First Premier Bank credit cards are fees. There is a processing fee without paying which you won't be issued a credit card. Annual fee is pretty high for the first year but it will be lowered after that. However, you may not notice this because bank will start charging you a monthly servicing fee on the second year of credit card use.

If you are sure you won't miss due payments and will be able to deal with all card fees, the First Premier Bank Mastercard credit card can be an option for you. But if you are one of those who tend to carry a balance from month to month, you may want to apply for an alternative credit card with lower APR.



More News >>