Fair Credit Cards FAQs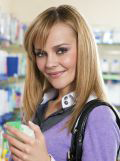 Do you have a million questions jumbled up in your mind regarding credit cards and the credit card application process? Don't worry, you are not alone! Our site has been designed to be simple to use and navigate in order to eliminate any potential hassles and frustrations surrounding the credit card application process. Our experts have already taken it upon themselves to thoroughly analyze and evaluate all of the popular credit card available on the market today and have laid them out in an easy-to-understand format, touting the best features of each.
Thank you!
Your question has been successfully sent!
To get an unsecured card you should show sufficient income and have a stable job. The banks should see that you can manage credit cards: make on time payments and stay within limits. The length of your credit history is important as well: little credit experience may result in denied credit card application. For most […]
Continue »
Many cards will look at your Vantage score which is basically a combination of all three credit bureaus. However, I could not tell you for sure how they decide, therefore I can't tell you if you would be approved for their card. I can tell you that applying for a credit card usually results in […]
Continue »
There is no universal credit card offer that is definitely the best one for someone with fair credit. The thing is we all have different financial situations and credit histories even though they are all tagged as "fair credit". Moreover, your needs and the way you manage your credit cards also determine which credit card […]
Continue »
There is no set in stone number because a lot of different factors are considered when you close a card. Most important are credit utilization ratio and card's age. If it is the oldest credit card in your credit portfolio, the average age of your credit will become shorter and your credit will go a […]
Continue »
You can contact your current credit card issuers and request for a credit limit increase. It won't hurt your credit score as much as opening a new credit card because the average age of your credit accounts won't change. If your creditors do not raise your credit limits, then you can apply for a new […]
Continue »
You write that you have a new job. That could have your credit application denied. Credit card issuers prefer applicants who have a stable job. If you've been job-hopping and have periods of unemployment, it may be hard for you to get approved. Also, check your credit score. Make sure it is still good, because […]
Continue »
Your credit is fair which means that you can apply any offer from fair credit page. In general you can apply as for unsecured as for secured credit card. A secured credit card requires a security deposit which acts as a collateral. But in fact it's same unsecured credit card. Both card types offer credit […]
Continue »

Check off the cards you want to compare. Then click the Compare link to go to the comparison table.
Credit Card FAQ Categories