Credit Card Fees FAQs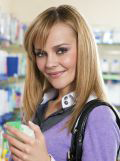 Do you have a million questions jumbled up in your mind regarding credit cards and the credit card application process? Don't worry, you are not alone! Our site has been designed to be simple to use and navigate in order to eliminate any potential hassles and frustrations surrounding the credit card application process. Our experts have already taken it upon themselves to thoroughly analyze and evaluate all of the popular credit card available on the market today and have laid them out in an easy-to-understand format, touting the best features of each.
Thank you!
Your question has been successfully sent!
Just so you know their card offers three options when you are applying. You must decide whether you want the 5% discount, twelve months special financing or 24-months special financing. To be clear the 5% discount is a one-time discount on your initial purchases. There is also a 12-month or 24-month special financing options. They […]
Continue »
There is almost always an application for any store card online. You can probably call as well and request an application be sent to you via traditional mail. You may also be able to apply by phone. If you go to your local Costco you can let them know that you want to apply for […]
Continue »
Most regular credit cards will allow you to withdraw money. However, note that cash advances are not usually free. The banks usually charge a 3% fee for each cash advance.
Continue »
When a creditor is declaring that an amount of debt is unlikely to be collected it gets a status of "charge off". If one of your credit cards has such status, it does not mean that the debt is cancelled. You are still responsible for paying off the debt. However, you will not be able […]
Continue »
You will need a chip-and-pin credit card and preferably without foreign transaction fees. For example, look at the Discover it® Cash Back credit card. There are no foreign transaction fees and it has a chip technology. The card also has a rewards program. You will be able to earn cash back on all purchases. The card comes with […]
Continue »
It depends on the credit issuer. Some issuers do deduct the activation fee from the opened line of credit, but most issuers require a checking account or a debit or credit card, which will be used to charge the activation fee. If you do not have any bank account or card, try to find the […]
Continue »
Consider applying for a credit card with 0% interest introductory period on purchases and without an annual fee, like the Discover it® Cash Back credit card. That is for people with good or excellent credit.But if your credit is bad and you have a valid checking or credit account you can consider applying for the TronixCountry credit account […]
Continue »

Check off the cards you want to compare. Then click the Compare link to go to the comparison table.
Credit Card FAQ Categories