Bad Credit Card FAQs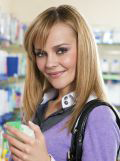 Do you have a million questions jumbled up in your mind regarding credit cards and the credit card application process? Don't worry, you are not alone! Our site has been designed to be simple to use and navigate in order to eliminate any potential hassles and frustrations surrounding the credit card application process. Our experts have already taken it upon themselves to thoroughly analyze and evaluate all of the popular credit card available on the market today and have laid them out in an easy-to-understand format, touting the best features of each.
Thank you!
Your question has been successfully sent!
No, it can't be used for cash advances. The Horizon Gold card can only be used to make purchases through the Horizon Outlet website or catalog. This is a shopping credit account, not a credit card. Cash advance features are only available to the credit card owners. Credit cards are not the best source of cash, […]
Continue »
The WebBank/Fingerhut Credit Account is for shopping only at fingerhut.com. There is no annual fee and there is no over-the-limit fee. Fingerhut offers a $500 credit limit. Also the issuer reports to the credit bureaus, which means you will be able to build a good credit history. This card is good only for Fingerhut purchases. If you […]
Continue »
Yes, you can. If you use your Fingerhut account to make purchases, your credit performance will be reported to the credit bureaus. All late payments, missed payments, or other defaults on your account will be reflected in your credit report. To build a good credit, you should pay on time, at least minimum payments, do […]
Continue »
The First Progress Bank issues secured cards for building credit. Such cards make you pay a security deposit equal to your line of credit that acts instead of your credit history as a guarantee for the issuer.
Continue »
The WebBank/Fingerhut Credit Account can be used for shopping only at fingehut.com and their partners. Your credit performance will be reported to the credit bureaus, so you will be able to improve your credit score. The card has no annual fee and no over limit fee. You can consider secured credit cards as well. They are widely […]
Continue »
Applied Bank cards are created especially for people who want to build credit history. This issuer provides credit bureau reporting and a payment protection program to help build your score at minimum risk and hassle to you. All your payments activity is reported to the major credit bureaus, so do not fail to pay the […]
Continue »
A Horizon Gold card is not strictly speaking a credit card. It is a shopping card that you can use exclusively at the Horizon Outlet (thehorizonoutlet.com).
Continue »

Check off the cards you want to compare. Then click the Compare link to go to the comparison table.
Credit Card FAQ Categories