This offer is not available in Indiana, Vermont, Wisconsin. See offers for your state
Card
Network
Unique Card Services
Bank
Unique Card Services
Issuing
Country
United States
Card
Type
Unsecured Store Credit Card
Credit
Recommended
Any Credit Welcome
This offer is not available in Indiana, Vermont, Wisconsin. See offers for your state
This offer is not available in Indiana, Vermont, Wisconsin. See offers for your state
Use at My Unique Outlet (myuniqueoutlet.com).
CARD DETAILS
$1000 Credit Limit
No Credit Checks
Instant Approval
0% Financing
No application denied for bad credit!
*See terms and conditions
+ Pros
Unsecured credit line. No hassles, approval in minutes. Card design may vary.
- Cons
Can only be used at myuniqueoutlet.com.
Activation Processing
Fee
See Terms
SEE OTHER RECOMMENDED OFFERS
Fast Response
Loans up to $2,500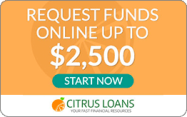 Build Credit