Bank
The Bank of Missouri
Issuing
Country
United States
Credit
Recommended
Fair / Good
Instant pre-qualification is available for those who qualify
CARD DETAILS
Instant pre-qualification is available for those who qualify
Less than perfect credit is okay
Access your account online or from your mobile device 24/7
Choice of card image at no extra charge
Account history is reported to the three major credit bureaus in the U.S.
+ Pros
Choose Your Custom Card Design- Free.
Free 24/7 Account Access & Bill Pay.
Mastercard Gold Benefits.
- Cons
$0 during the first year; after the first year, 5% ($5 min, $100 max)
Application Processing
Fee
See Terms*
SEE OTHER RECOMMENDED OFFERS
Build Credit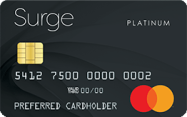 Fast Response