Bank
The Bank of Missouri
Issuing
Country
United States
Credit
Recommended
Bad/Poor
Easy pre-qualification process which does not affect your credit score
CARD DETAILS
Easy pre-qualification process which does not affect your credit score
Less than perfect credit is okay
24/7 access to your account information, even on mobile
Protection from fraud, if your card happens to be lost or stolen
Account history is reported to the three major credit bureaus in the U.S.
+ Pros
Mobile account access.
Pre-qualification with no impact to credit score.
Reports to credit bureaus.
- Cons
No Intro APR on Purchases.
$0 during the first year; after the first year, 5% ($5 min, $100 max)
Application Processing
Fee
See Terms*
SEE OTHER RECOMMENDED OFFERS
Fast Response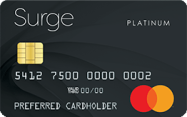 $750 Credit Line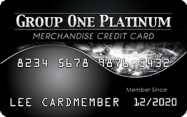 All Credit Types