Issuing
Country
United States
Credit
Recommended
Excellent/Good/Fair
Earn up to 6% cash back by referring friends!
CARD DETAILS
$100 signup bonus! Apply using promo code JASPER100 to receive a $100 statement credit within 60 days of first eligible transaction, if approved. Terms apply.
Up to 6% cash back by referring friends!
Start with 1% and get an extra 1% for a full year for every friend you bring on board
Cash back not limited to certain categories, earn on almost all everyday purchases
No annual fee, no security deposit, no foreign transaction fees
Simple, intuitive app to manage your account
Unique auto payment options that help you build and maintain your credit score
Receive cash back automatically every month as a statement credit after three on time payments
Earn cash back as long as your account is in good standing
Your cash back maximum varies based on your credit limit
See Jasper's terms and fees
Issued by WebBank, Member FDIC
+ Pros
Cashback rewards
High credit limits
No security deposit required
"Green card" holders can apply
Either $10 or 5% of the amount of each cash advance, whichever is greater.
Application Processing
Fee
See terms
SEE OTHER RECOMMENDED OFFERS
Loans up to $2,500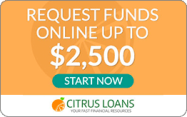 Fast Response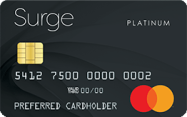 Great Cash Back!