Issuing
Country
United States
Credit
Recommended
Poor/Limited
Fast and Easy Application and Approval Process! Click "Apply Now" to apply online
CARD DETAILS
Fast and Easy Application and Approval Process! Click "Apply Now" to apply online
Reports to All Three Major Credit Bureaus
Access Additional Credit with On-Time Payments and Responsible Usage
Fixed APR and Manageable Monthly Payments
A true Unsecured EMV enabled (chip) Visa Credit card that does not require perfect credit for approval.
+ Pros
Easy approval in less than a minute!
Reports to three Major Credit Bureaus.
No penalty rate.
- Cons
Has a one-time processing fee.
Application Processing
Fee
See terms
SEE OTHER RECOMMENDED OFFERS
Fast Response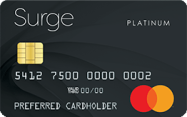 $750 Credit Line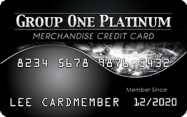 All Credit Types