Apply for 0% Balance Transfer Offers
Best Balance Transfer Credit Cards For You
BEST CHOICE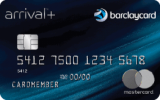 0%
Intro APR on
Balance Transfer:
12 months (on balance transfers made within 45 days of account opening)
Regular APR:
17.24%, 21.24% or 24.24% Variable
Balance Transfer Fee:
3%, Minimum $5
NO ANNUAL FEE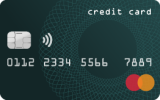 0%
Intro APR on
Balance Transfer:
up to 21 months
Balance Transfer Fee:
up to 3%
CASH REWARDS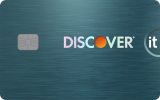 0%
Intro APR on
Balance Transfer:
18 months
Regular APR:
12.24% - 24.24% Variable
0% Balance Transfer Credit Cards
Having a high balance you may want to consider a balance transfer to get rid of it. To do that you will need a balance transfer credit card.

Advantageous balance transfer credit cards have the longest 0% interest balance transfer periods and do not charge a balance transfer fee. However, such cards are rarely issued and if you find any it most likely will be for those who have excellent credit history.

There are balance transfer cards which are available to those people with average credit score and higher. The 0% APR on balance transfers may last from 6 to 18 months. The balance transfer fee is usually 3% of amount transferred, but can be higher. Free balance transfer offer is a rare thing and if you find it, grab it without doubts.

It is worth making a payment plan to be sure you will be able to pay off your balance during introductory period. Remember that the balance transfer process may take up to 30 days. If you can't transfer the whole balance at once, some credit card issuers will allow you to do it partially. Our balance transfer calculator can help you calculate your savings on balance transfers.