Looking for MetaBank Offers?
MetaBank is a bank that operates out of the Midwestern United States that specializes in offering prepaid debit and credit cards, along with exceptional customer service, to consumers seeking those particular types of payment solutions. If you are considering adding a prepaid card to your repertoire of plastic payment options, MetaBank may very well be your issuer of choice. The lending institution has cultivated a banking philosophy that facilitates company growth while simultaneously preserving their roots as a community bank. Scroll down to find out more about the types of prepaid cards MetaBank has to offer.
Best Cards from MetaBank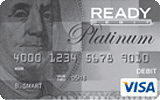 | | |
| --- | --- |
| Activation Fee | $9.95 |
| Guaranteed Approval | Yes! |
| Credit Check | No |
| Build Credit | No |
Guaranteed Approval
Get Your Premium Benefits:
Exclusive Rewards Program.
Free Credit ScoreTracker.47


Prepaid Cards from MetaBank
You can sort items by clicking on the table header
How to compare card offers
1. Check the most attractive cards in the tables below
2. Click the "Compare" link below any card
3. Compare checked cards, select the best one and apply online.
Card Name

Activation Fee

Guaranteed Approval

Credit Check

Build Credit

Apply

see site
No!
No
No

$0 activation fee when you signup online!
Earn $20 with free direct deposit of your employer paychecks on to your PayPower card.
Earn $30 when you direct deposit your government benefits checks on to your PayPower card.

$4.95
Yes!
No
No

$0 Monthly Fee.
No Credit Check or ChexSystems check.
Instant Account Number.

see site
No!
No
No

Get your tax refund faster with direct deposit.15
Official Sponsor of the National Breast Cancer Foundation (NBCF).
Since 2006, purchases from the ACE Elite Card have contributed to over $2 million towards NBCF´s early detection screening program for those in need.

$9.95
Yes!
No
No

Instant Account Number - No Credit Check.
Free Direct Deposit - paycheck, benefits, tax refunds.
Easy Online Bill Payment & Mobile Account Access.

see site
No!
No
No

Get your tax refund faster with direct deposit.15
Get paid up to 2 days faster with free direct deposit of paychecks and government benefits.15
Free Anytime Alerts™ - Get your balance and transactions via text or email.15

$0
Yes!
No
No

Use Direct Deposit - get your paycheck or government benefits check up to 2 days faster.
Refill a Prepaid Phone using your Control card - Get $1 back each time you add $25 or more.
Simple fee plan with no cost to order or activate a card and no overdraft fees.

n/a
Yes!
No
No

Get paid up to 2 days faster when you use direct deposit.
100% Approval - No credit check needed (ID verification required).
Get your paycheck or government benefits up to 2 days faster with free direct deposit.

Latest Credit Card Issuers News
MetaBank Prepaid Cards
MetaBank is dedicated to offering consumers a variety of customized payment solutions including credit cards, prepaid debit cards, ATM cards and reloadable gift cards. Founded by Stanley Haar in 1954, the federally-chartered savings bank is headquartered in Iowa.

If you are concerned about the risk posed by a traditional credit card regarding your ability to go into debt and accumulate high interest and finance charges, a MetaBank prepaid card may be the perfect solution for you. Each MetaBank card is co-branded with either the Visa or MasterCard logo so you can use it wherever those payment methods are accepted.

Budgeting is easy with a prepaid MetaBank card. Because your spending limit is determined by the amount of funds you load onto the card, there is no fear of overdrawing your account, charging beyond your limit and amassing finance charges as a result. Reloading the card is simple - you can accomplish it one of four ways.
You have the option to reload funds at participating retail stores, by transferring money from a PayPal account, transferring money from an account you have at a financial institution such as a savings or checking account of you can arrange to have your employer direct-deposit your paycheck right onto your MetaBank card. Free direct deposit is just one of a MetaBank prepaid card´s many perks.

Others include the ability to rebuild your credit, which is important if you are recovering from some past financial mishaps. Also important if you are in that situation is accessibility. There is no credit check needed to obtain a prepaid MetaBank card. This means that consumers with a poor credit score or no credit history at all can qualify. Because MetaBank reports your card activity to all the major credit scoring bureaus, you have the opportunity to establish a pattern of good credit and improve your credit score. Apply today!


May 08, 2012
There were close to 59 million Americans who traveled to foreign shores in 2011. This is a 3 percent increase compared to the number of people who traveled in the year 2010. This number is sure to ...
May 01, 2012
It's important that one should understand complete details of credit card, including laws to assist you in searching the best available rates. One should require comparing companies, since a lot ...
Other Credit Card Offers
for You