High Limit Credit Cards
from Visa, MasterCard, Discover
and American Express
Best High Limit Card Offers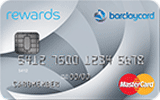 | | |
| --- | --- |
| Intro APR on Bal. Transf. | n/a |
| Intro APR on Purchases | n/a |
| Regular APR | 24.99% (Variable) |
| Annual Fee | $0 |
No Annual Fee
No annual fee.
Earn 2 points per $1 on gas, grocery, and utility purchases and 1 point per $1 everywhere else.
Use the points you earn like cash to pay for almost any purchases you´ve made.


Other Credit Cards with High Limit
You can sort items by clicking on the table header
How to compare card offers
1. Check the most attractive cards in the tables below
2. Click the "Compare" link below any card
3. Compare checked cards, select the best one and apply online.
Card Name

Credit History

Intro APR Purch.
(Intro Period)

APR %

Annual Fee

Apply

Excellent
0%
(14 months)
10.99% -
22.99% Variable±
$0

Fair. No annual fee. No overlimit fee. No foreign transaction fee. Pay up to midnight ET online or by phone on your due date without a fee. Plus, paying late won´t raise your APR.±
Generous. 5% cash back at Home Improvement Stores, Furniture Stores and Bed Bath & Beyond® on up to $1,500 in purchases from April through June 2014. And 1% cash back on all other purchases.±
Human. 100% U.S.-based customer service available any time.

Fair
n/a
17.90% -
23.90% (V)
$35-$99

1% back on all gas purchases.
No limit to the gas rewards you can earn.
Rewards post to your account automatically each month.

Bad
n/a
24.90%
$0

Affordable Monthly Payments.69
No Annual Fee.68
$25 OFF $100 - Promo Code #APR25. ENDS on May 6, 2014.

Bad
n/a
0.00%
See terms

Must have Active Debit Card or Credit Card to qualify.
$500 Credit Limit.
No Credit Check.

Excellent
0%
(18 months)26
11.99% -
21.99%26 (Variable)
$026

Get 0% Intro APR on Balance Transfers and Purchases for 18 months. After that, the APR will be 11.99%-21.99% based upon your creditworthiness.26
There is a balance transfer fee of either $5 or 3% of the amount of each transfer.
Citi® Easy DealsSM Get what you want for less. Earn Citi Easy Deals Points for the purchases you make with your card. Redeem your points for great online deals on name-brand merchandise, gift cards and even local deals.

Any Credit (No Credit Check)
n/a
0.0%
$49

No Credit Check.
No Turn Downs.
Credit Limit of Up To $3,500.78

Estimate your possible
credit limit
Brief results:
Your estimated credit limit is $1,000.
Credit Card Limit: a Measure of Your Creditworthiness

When you receive a credit card, the card issuer will have set you a credit limit. It is the maximum amount of money you are allowed to spend on your plastic. The credit limit is based on the information from your credit report and an application form. Credit companies take into consideration your level of income, current employment, payment history and other factors.

Different credit companies can have different measures to evaluate your creditworthiness. And that's why one issuer may offer you a plastic with $5,000 credit limit and another issuer may offer you a plastic with $7,000 credit limit.

Most people want to get a high credit limit because it can be a great advantage. It gives you flexibility for purchases and a lot of spending power. It can even increase your credit score because your debt/available credit ratio will be lower.

Typically, the better your score, the higher your credit limit will be. So, if you have a big credit limit, it means that you have proved to be a trustworthy and responsible customer. Some issuers can give you a big credit limit initially or increase it gradually if you manage the debt well.

Having a high credit limit gives you a lot of spending power. Having no pre-set credit limit gives you unlimited spending power. It can be a great advantage: you can make as many purchases as you can afford. The key is to manage your expenses properly. Having no-preset limit doesn't mean that you can go and buy everything. Vice versa, now you need to be more careful and smart because it is you who set credit limit.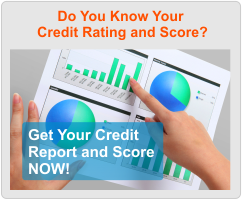 Other Credit Card Offers
for you
The credit card companies and banks do not have an obligation to send a copy of credit report to consumers. You can call the company and ask them to send you a copy of your credit report. The company ...
Continue»