5 Ways to Pay for Health Care Services: CareCredit,
regular credit card and more
Staying healthy is not cheap nowadays and we all sometimes need little help to pay off unexpected medical bills or regular doctor appointments. If you are looking for financial help to pay for medical expenses, then you are on the right page. Here we offer you to compare different medical financing options with regular credit cards. Putting medical expenses on a credit card or even transferring your medical debt to a credit card can be one of the best ways to get rid of medical debt.
Regular Credit Card:
Intro APR
0% (21 months)
Regular APR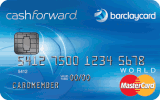 Regular Credit Card:
Intro APR
N/A
Regular APR
15.24%, 20.24% or 25.24%* Variable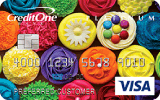 Regular Credit Card:
Intro APR
N/A
Regular APR
15.90% - 24.40% Variable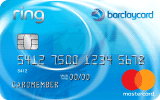 Regular Credit Card:
Intro APR
0% (15 months)
Regular APR
13.49% Variable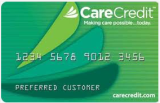 Medical Credit Card:
CareCredit.com
Credit Card
Intro APR
Depends
on provider
Regular APR
Depends
on provider
Use at any
Doctor
CareCredit cards are accepted only at enrolled providers.
Who can
get it?
Credit decision is
based on information
from your credit
application and past
credit history
Best Way to Pay for Medical Purposes is Credit Cards:
Dental Regular dental check-ups or cosmetic dentistry, today you can find affordable dental financing for any procedure. Dental financing companies provide dental credit cards or financing to all types of consumers and even those with bad credit. If your dental insurance does not cover some procedures, you can get a credit card to pay your dental bills. Cosmetic You can find many financial options to cover your cosmetic expenses. Whether it is a surgical or non-surgical cosmetic procedure there are credit cards with special financing options or cosmetic surgery financing. The credit cards with promotional offers are available even to the patients with bad credit. LASIK & Vision Many people wear glasses and dream about perfect vision but cannot afford it because a LASIK eye surgery costs a fortune. Vision care and eye health protection are not cheap as well but there are financing options to help you. One of them is a credit card with 0% interest introductory offer. Plastic Surgery Financing for plastic surgery can be affordable. There are health care providers that offer different plastic surgery financing options even to those consumers with bad credit. The treatment and procedures can be different but you will always find a credit card on terms you need to pay medical bills. Veterinary Pets are part of a family too. They often need to go through annual check-ups which may not be covered by insurance. The uncovered costs and some unexpected costs can be a burden but there are regular credit cards with intro interest rates that can help you keep your most precious family members in shape.
Fair Credit?
You also can
pay your doctor
with: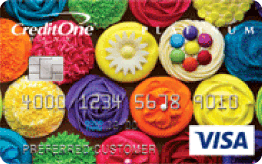 Earn 1% cash back on gas and grocery purchases. Terms apply.
Which Option to Choose to Finance ANY Medical Procedure?
Dental
Cosmetic
LASIK & Vision
Plastic
Veterinary
Regular Credit Cards
A good medical financing option is a general credit card issued by a major bank or a credit card issuer. That's right, you can pay off your medical bills using a common credit card from your favorite bank. General credit cards often come with 0% intro APRs for as long as 21 months. There is no minimum purchase requirement to qualify for zero interest rate and you don't have to check whether your card will be accepted at your doctor. General credit cards are accepted everywhere. In addition to this, a credit card can come with a rewards program allowing you to earn bonus points, miles or cash back on all your purchases.
CareCredit
CareCredit offers healthcare financing to those who need to pay for medical expenses which are not covered by insurance. The company does not provide medical insurance but a credit card to finance your health and beauty expenses. The CareCredit credit card is issued by Synchrony bank and is accepted at 175,000 providers nationwide. Different providers offer different special financing options but you will need to meet specific spending limits to qualify for special financing. All doctors and locations that accept Care Credit can be found at carecredit.com
Health Care Lending from Banks
Medical credit is also offered through other credit card programs and financing platforms like Wells Fargo Health Advantage, Citi Health Card and American HealthCare Lending. You can find various financing plans for procedures that are not fully covered by insurance. Health care financing is offered for different medical expenses from dental to veterinary and is provided as online as at provider's offices. The healthcare providers participate in different credit programs so you will need to consult with your doctor to find out what financing you need. That's because medical credit cards usually offer financing for a select number of procedures and one financing option may not work for all procedures you need.
FAQs about Medical Financing:
December 15, 2014
I applied for CareCredit card for my mom could use it but her provider doesn't accept CareCredit cards. The card is still unused and I let it be until it is closed. I wonder if there is a medical credit card I could use at any provider?
You can find a medical credit card which can be used at many providers but there still are providers who don't accept medical credit cards. If you want flexibility and freedom to use your card at any provider, the best option will be a regular credit card. The regular credit cards may come with 0% intro APR on purchases. The introductory period can be as long as 14 months and many issuers won't increase your intro APR if you pay late. Also, a regular credit card may have a reward program which will allow you to save on purchases and medical expenses. When you pay off your medical bills, you can continue using your credit card on a regular basis.
December 07, 2014
I need a surgery and wanted to finance it with Care credit but heard that they charge interest back to the first day of promotional period if you miss a payment. Now I feel reluctant to apply for it and wanted to know if I have other options. My score is 764.
You can apply for a regular credit card with 0% intro APR on purchases for up to 14 months. Also, many credit card issuers do not charge penalty fees or raise intro APR if you are late with first payment. If you won't be able to pay off the card balance by the end of the intro period, the issuer won't charge interest rate retroactively. The interest will apply to the remaining balance only.
November 27, 2014
I was looking to finance root canal procedure with Care Credit but it looks like I'm eligible only for a 6-month of no interest. Can I get a longer no interest financing?
Yes, you can. Regular credit cards offer up to 14 months of no interest. And you do not need to meet specific requirements to qualify for special no interest financing. The zero interest introductory period starts once you activate a card.