What are the benefits and requirements for low rate card offers?
Answered on Monday, October 18th, 2010 by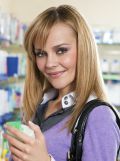 Amy Miller
Low rate card offers are usually given to credit card customers who have an excellent credit rating or a great credit history. Low rate cards are of two categories. The first is the case where the card offers a very low annual percentage rate and this rate is stable and what will always apply. The only case when the rate could really go up a few notches. However, as per the latest credit card reforms, if a credit card holder pays the bill consistently for the next 6 months the interest rates will come to where they were initially. Given the intense competition amongst credit card issuers to get the customers with good credit rating a lot of incentives are offered and low rates are amongst the most popular amongst those offers.
A few credit cards offer further incentives to attract more customers. This includes low introductory rates for a fixed period. A few credit cards offer very low introductory rates during the introductory period, of around 2-3 %. Some credit card issuers offer greater incentives by providing a 0% initial interest rate. There is another distinction too. The introductory interest rate of 0% or slightly higher is available either on just balance transfers or in some cases on both balance transfers as well as on other purchases. This offer is given by credit card issuers to attract customers of other credit cards.
The 0% balance transfer is really beneficial for all those who have a high outstanding due and are unable to pay off the debts because of further interest accumulating due to high interest rates. The introductory rates ensure that for the first few months, the credit card customer will have enough time and opportunity to pay off the outstanding balance without worrying too much about the interest rate.
Those customers who are offered low rate cards have to be careful about a few things including the fine print. Customers need to ensure that the introductory term period is same as you expect it to be, for it often varies from one customer to another depending on the credit rating. Secondly, although the interest rate on the card could be very low, there could be other charges like the annual fee, balance transfer fee, activation fee etc. which could prove quite expensive. Credit card customers can avail these low card offers to their benefit if they can be careful about all the terms and regulations.
Other Popular Low Rate Card Offers FAQs
I would use caution whenever you see a no-interest option on a credit card. This is very different from a 0% APR promotional period on a traditional credit card. When the promotional period ends on a traditional credit card you will begin being charged interest on whatever your balance is at that time. When a […]
Continue »
You can get a 0% intro APR credit card to finance high end items. Or you can choose to apply for the TronixCountry™ credit account which comes with 0% ongoing APR.
Continue »

Click the Compare link to compare the checked cards side-by-side at the comparison table.

Credit Card FAQ Categories