Excellent Belgian Credit Offers
Residents of Belgium are personally invited to take advantage of this opportunity to apply for a credit card designed exclusively to suit their spending needs. Credit cards are depended upon every day by people everywhere, including Belgium. A credit card designed specifically for Belgians provide you with safe, reliable purchasing power, but most importantly terms that are suitable for Belgium economy. With globalization of banking industry, it is now easy to get a credit card from trusted bank that can be used locally and internationally at a point of sale, worldwide. Same card can also be used online, and at ATM´s across the globe.
Best Belgian Offers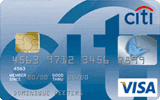 | | |
| --- | --- |
| Intro APR on Bal. Transf. | n/a |
| Intro APR on Purchases | n/a |
| Regular APR | 12.4% |
| Annual Fee | 19.83€ |
Accepted throughout the world.
Card with your digital photo to offer you better protection against misuse by others.
Make purchases online without worry thanks to the unique protection of Citi Internet Number.


Calculate the cost of paying off
your current balance
Your current credit card info:
Brief results:
You will pay off your balance in 7 months.
You will spend $179.90 on interest and fees.
Belgian Offers
Residents of Belgium have an excellent opportunity to enjoy same credit card savings as their American friends.In the past, in a push for a Global presence, Citibank introduced its Visa credit card to Belgium consumers witha low annual feeoffer that was widely accepted by Belgians.

For security savvy Belgian consumersVisa came with some excellent security features, including the ability to have a card imprinted with your digital photo, in order to offer you better protection against fraud and misuse. Citibank´s Visa also affords its carrier the ability to make worry-free purchases online due to the incredible protection of the Citi Internet Number.
This means, you can use your Citi Belgium Visa to purchase goods from merchants across the globe, via the World Wide Web without having to fear excessively about the safety and security of your credit card account.

The sooner you apply online, the sooner your Citibank Belgium Visa will be on its way to you should the information on your application deem you eligible to carry the card.


May 08, 2012
There were close to 59 million Americans who traveled to foreign shores in 2011. This is a 3 percent increase compared to the number of people who traveled in the year 2010. This number is sure to ...
May 01, 2012
It's important that one should understand complete details of credit card, including laws to assist you in searching the best available rates. One should require comparing companies, since a lot ...
Other Credit Card Offers
for You